About the Host
About the Host - Valery Greene 
Hello and welcome to the Washington DC Functional Forum!  My name is Valery Greene and I host this Forum and three others: Brooklyn, NY,  Hoboken, NJ, and Westchester, NY.  I look forward to meeting you and becoming a valuable resource for the functional medicine community in the Washington DC and surrounding areas.  
I attended The Catholic University of America and fell in love with DC, so I feel especially lucky - and very at home - in this community. 
I have worked in the medical field for the past twenty years as an educator, writer, event manager, and currently Medical Sales Manager for Gaia PRO, the healthcare practitioner division of Gaia Herbs. Additionally, I produce our healthcare practitioner education program, which focuses on natural, functional, and herbal medicine. 
I currently reside in Monmouth County, NJ with my husband and our 18-year-old identical twin sons, who are leaving for college very shortly and causing me a wealth of emotions.  :-(
I am a passionate people person and 'connector' whose interests include nutrition and cooking, genetics, the calmness of the beach, the hustle and bustle of the city, and a really good book.
In addition to the offerings on this website, and with the generosity of our sponsor, Gaia Herbs, I plan to host four events each year.  Our first live event will be held this fall, please be sure to join this community and be the first to hear about it. 
I'm very excited to grow this Functional Forum community where I can connect practitioners and patients alike. Thank you for being here and thank you for doing the hard work you do. I can't wait to meet you!
Why You Should Join Our Community
Healthcare practitioners and clinicians, you are not alone.
Since 2014, the Functional Forum has been the place where likeminded healthcare professionals have come together to learn, build their communities and enhance patient care and practice management. As a branch of the Functional Forum, our community provides a space for functional integrative healthcare professionals from all disciplines to thrive and catalyze the transformation of medicine.
Clinicians join this community so they can meet likeminded practitioners and:
Gain trustworthy referrals
Expand their clinical toolboxes with exclusive resources and information
Brainstorm with peers on patient cases
Gain access to thought leaders in the industry
Connect with new patients
Learn best practices for running a modern practice
Who can become a member?
This is an inclusive community of health professionals passionate about root-cause care.
Conventionally trained practitioners interested in functional integrative medicine
Generalists (primary care, family medicine)
Integrative Medicine (chiropractors, acupuncturists, physical therapists, dentists)
Specialists (psychiatrist, pediatrician, cardiologist, etc.)
Food focused practitioners (registered dieticians, nutritionists)
Lifestyle medicine, precision medicine and naturopathic medicine practitioners
Gaia PRO is a Proud Sponsor of Washington, DC Functional Forum
 

Gaia Pro is the  healthcare practitioner brand of Gaia Herbs and the exclusive US distributor of Salus Floradix products.
Gaia Pro is the premier botanical medicine provider working with physicians and healthcare practitioners to deliver highly efficacious herbal products while maintaining an ethical supply chain. 
Gaia Pro offers wholesale accounts to licensed practitioners
Over 200 clean, pure, and certified products, with full traceability on www.meetyourherbs.com
A practitioner exclusive website: www.gaiaprofessional.com, which hosts a variety of botanical education materials, including webinar recordings, research reviews, botanical protocol manual, and more.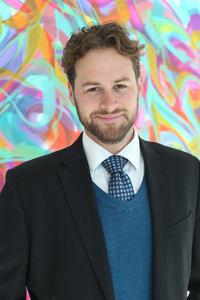 "Building local communities of integrative practitioners around the world is the most important next step for the reinvention of medicine" 
- James Maskell, Founder of the Functional Forum
Subscribe for the Latest in Root-Cause Medicine